Be an ambassador for and independent UK!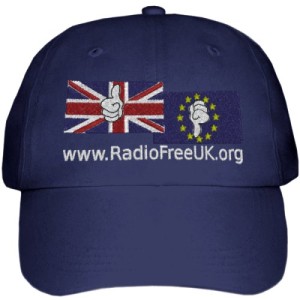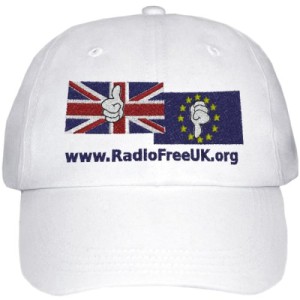 We want our listeners to stand out as ambassadors for the EU Out campaign – whichever one you prefer as long as it supports out!  So we have designed our own EU Out logo, and will be using the #EUout hashtag wherever we can!
Our first item is an embroidered (beautiful bright colours!) baseball cap – currently in White or Blue.